SMEs can save at least 60% of their lighting electricity costs by upgrading to energy efficient lighting.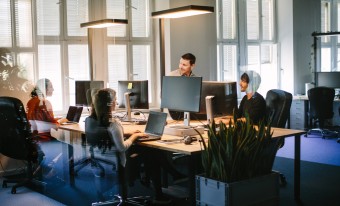 How to claim your grant payment
This scheme closed for applications on the 20 May. Applicants that have received a grant offer from SEAI should now complete the installation and works of their grant aided items. When the works are complete you should make a request for payment as soon as possible. Payment requests must be submitted by the Grantee or Project Coordinator with all required supporting documents.
What documents do I need to submit to request payment?
Please ensure that you read through the Payment Process Guidance 2019 document before you complete and submit the documents below. A video is also available to guide you.
How do I submit the documents?
You will provided with a link to a SEAI Sharpoint folder that the files can be uploaded to. Please ensure that the files are named so that they include your application number (e.g. SSSL0XXXX Payment Request Form).
Once you have uploaded all the required documents email SMEgrants@seai.ie notifying us that the documents are available for review.
Request for Payment Documents
Other Downloads
About the lighting support scheme for SMEs
At SEAI, we want to help SMEs become more competitive and the SME Lighting Support Scheme can provide grant support to upgrade your lighting and reduce your electricity bills.
Since the scheme launched in 2017:
We have supported 200 businesses through the scheme to date
We have provided financial support of €1.5 million
Why lighting?
Lighting is a significant cost for many SMEs, and is the second highest cost for many businesses after staff costs. New developments in lighting technology, particularly Light Emitting Diode (LED) technology, means that businesses can reduce their lighting bills by up to 60% or more.