A grant scheme for Dairy Farmers who wish to reduce costs and increase profitability. SEAI provide financial support for investing in energy efficient vacuum and milk pump technology.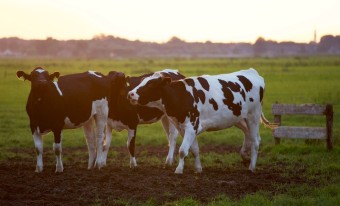 How to claim your grant payment
*Please note that this grant scheme has now closed for applications and payment claims for 2019. Applicants that recieved a grant offer and submitted their payment request claims before the 28th of June 2019 are currently being reviewed and processed for payment.
____
Applicants that have received a grant offer and returned their acceptance of offer to SEAI should now complete the installation of their grant aided equipment. 12 noon Friday 28th of June 2019 is the deadline to have your equipment installed and your request for payment documents submitted to us.
What documents do I need to submit request payment?
A completed Request for Payment Form
Completed Electricity Meter Reading Forms
A copy of your invoices for your installation from your supplier and installer
Confirmation of receipt of payment from your supplier and installer
A bank statement showing bank name and address, account holders name and address, bank account number and swift code, and payments out to the supplier/installer (other transfers blanked out)
Photographs showing all items installed and operational (please include close-up photos of each item showing nameplate and zoomed out photos of the whole system and area surrounding it)
A copy of your Safe Electric RECI- Type 3  from your electrician/installer
A copy of your Commissioning Certificate from your from your supplier/installer
The Dairy Farm Grant Application Guide provides additional information on the above documents, please read through the requirements before submitting your payment request.
How do I submit the documents?
All documents must be emailed to smegrants@seai.ie before 12 noon on the 28th of June 2019.
On-site Inspection
Should your installation be selected for an on-site inspection the following documents must be available to the Inspector. Please ensure that you have these documents on-site, if these documents are not available payment of your grant may be delayed until evidence is provided that you have received them or revoked if such evidence is not received within the specified timeframe.
Operation and Maintenance (O&M) Manuals / Product Specification or Technical Data Sheets. These need to be provided to you from your supplier or installer.
Evidence of CE Mark or Declaration of Conformity either on the item installed or in a manual
The original version of your Commissioning Certificate  from your from your supplier/installer
The original version of your Safe Electric RECI - Type 3 from your electrician/installer
Installation and Request for Payment Video
Request for Payment Documents
Other Downloads:
Inspections Process Video
About the scheme
Energy efficiency can help dairy farms to cut costs, which frees up resources that can be invested in more productive activities. Energy efficiency also strengthens dairy farms by helping to increase their resilience to fluctuating milk prices.
For the past two years, SEAI have collaborated with Teagasc to run a scheme for dairy farmers that has offered grant support for more efficient vacuum and milk pumps.
The grant will provide financial support for the installation of variable speed drive vacuum and milk pump technology. Farmers who are interested in investing in energy saving technology and promoting the 'Green' capability of Irish agriculture are sure to reap the cost saving benefits.
Please note:  the grant is only available for the replacement or retrofit of existing vacuum and milk pumps.
Benefits of the scheme
Farmers who have participated in the Dairy Farm Grant Scheme in the past have reported:
Reduced running costs of vacuum pump/milk pump system
Reduced noise
Improved vacuum
Reduced maintenance
It's friendlier to the environment, there is no oil in it, its cleaner and it's safer. It's an investment the first day but over four or five years it will have paid for itself and after that it's saving you a lot of money.
|   | Max grant level (%) | Maximum level of support (€) excluding VAT | Maximum level of support (€) excluding VAT |
| --- | --- | --- | --- |
| Vacuum System Grant Aid |   | Single Phase electricity supply | Three Phase electricity supply |
| Replacement VSD + Vacuum Unit (VSD, controls, motor and pump) | 40% | €5,000 | €3,000 |
| VSD + Motor (VSD, controls and motor retrofitted to existing vacuum pump) | 40% | €1,750 | €1,250 |
| Milk System Grant Aid |   |   |   |
| VSD + Milk Pump Unit (VSD, and if required: controls and/or motor and/or pump) | 40% | €1,000   | €1,000   |
| VSD + Motor (VSD, retrofitted to existing milk pump, and if required: controls and/or motor) | 40% | €1,000   | €1,000   |
Useful support materials
If you are interested in additional ways to save energy on your dairy farm you may want to review the resources below, which provide information on what technologies and behaviours are likely to be most suitable for your farm.
The Dairy Energy Decision Support Tool is a collaborative initiative between SEAI, Teagsc and the Cork Institute of Technology. The tool can help you to make decisions regarding energy consumption on your farm by calculating your likely payback periods and cost savings attributed to different technologies. 
The Dairy Farm Infrastructure Handbook, developed by Teagasc, is a guide for dairy farmers who are considering upgrading their existing farm infrastructure.
Contact us
If you have any questions about your application please contact us on:
Email smegrants@seai.ie
Call 01 808 2100