SEAI's Support Scheme for Energy Audits
SEAI's new Support Scheme for Energy Audits (SSEA) offers financial support for small and medium enterprises (SMEs) to get an energy audit.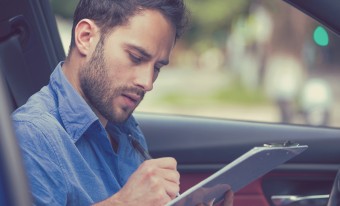 What is an energy audit?
One of the first steps for an organisation in adopting a more sustainable approach to energy is carrying out an energy audit. Completing an energy audit gives a company a better picture of its energy consumption and identifies opportunities for improvement – often delivering immediate cost savings. An energy auditor will inspect and analyse how your business uses energy. The auditor will then provide a report based on the findings and will make recommendations on the most effective ways to save money on your energy bills.
The Support Scheme for Energy Audits
SEAI's new Support Scheme for Energy Audits (SSEA) supports SMEs registered in Ireland with an annual energy spend of at least €10,000. The audit will review electricity, gas, oil, diesel, and any other energy sources used at your facility. It will also look at the company fleet, if applicable.
The energy audit consists of three main steps:
Collection and review of facility's energy data
Site visit by auditor
Production of energy audit report
Why do SMEs need an energy audit?
Businesses are likely to find themselves under increasing pressure from their clients, customers, and employees to become more sustainable and energy efficient and to decarbonise their operations.
A high-quality energy audit will provide you with a roadmap to start your energy management journey. It will provide a list of concrete actions that you can take to become more energy efficient, reduce greenhouse gas emissions and save money on your energy bills
How the scheme works
SEAI will provide you with a €2,000 voucher towards the cost of an energy audit. This should cover the full cost of the audit for the majority of SMEs. You then 'pay' the auditor with the voucher once the audit is complete. The auditor will claim the cost of the voucher from SEAI.
The application and approval process is quick and easy. In most cases, the financial support provided will cover the entire cost of the energy audit.
How to avail of the Support Scheme
Select a participating energy auditor from the list of Registered Energy Auditors
Contact the auditor and confirm his/her availability and the cost of the audit. If the cost exceeds €2,000 then you may wish to get quotes from other participating companies before you make your choice, as you will pay any additional costs directly to the auditor.
Apply via SEAI's Application Portal
Vouchers are issued automatically to eligible applicants
Once you've received your voucher, contact your chosen auditor, and arrange the audit.
Learn more and apply