Energy Efficiency Obligation Scheme (EEOS)
Under the Energy Efficiency Obligation Scheme, energy suppliers must support energy efficiency projects in businesses and homes across Ireland.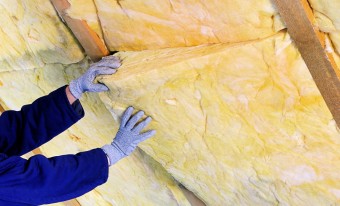 Background
SEAI is the administrator of the Energy Efficiency Obligation Scheme (EEOS). The scheme started in 2014. It places obligations on energy suppliers and distributors to deliver energy savings. This applies to all energy types, including electricity, gas, and solid fuel.
Companies who sell large amounts of energy are known as obligated parties and they have targets under the scheme. Obligated parties offer supports to make your home or business more energy efficient. For every unit of energy saved through these projects, they achieve energy credits towards their targets. This will help Ireland to reach national and European energy saving targets.
The EEOS continues to operate in 2021 in line with previous years. There is one change, and this is that the scheme's target, and that of the Obligated Parties, is now set and must be delivered in final energy. This is a requirement of the new Energy Efficiency Directive and, following a consultation process, the Minister decided last year that the scheme for 2021 would be reported in final energy. (https://www.gov.ie/en/consultation/ac175-public-consultation-on-the-implementation-of-the-clean-energy-package/)
The residential deemed credits for 2021 have been updated and are available in the Energy Saving Credits Table in the downloads section below.
The design of the scheme for 2022-2030, outlining who should be obligated, the size of the target and how these targets will be delivered, will be decided following a public consultation process. The consultation is published on the Department's website http://gov.ie - Public Consultation on the redesign of Ireland's Energy Efficiency Obligation Scheme (www.gov.ie)
Eligible measures for energy credits
​Residential sector
Homeowners can get support from any obligated party – there is no requirement for their energy supplier to provide support. For an obligated party to claim energy credits, they must support the installation in some way and they must be involved before the measures were installed.  It is recommended that homeowners contact their energy supplier or any of the other obligated parties to see if they are willing to provide support, before works begin.
The energy saving credits table in the downloads below contains the energy credits that can be claimed for each eligible measure. The property owner must give written consent to the obligated party agreeing to assign energy credits to them. We will audit 5% to 10% of all energy efficiency measures completed under EEOS.
Eligible measures include:
 

Insulation
Roof, external wall, cavity wall and floor insulation.

Glazing
Full window and external door replacement.

Heating


High efficiency boiler, solar water heating and heat pump installation.

Information




Home energy report and shower energy monitor.
Non-residential sector
In the non-residential sector, eligible measures are those applied to your business or organisation. If you are undergoing any of these measures, the obligated party will calculate the energy credits achieved in accordance with our guide on authenticating and claiming energy credits below.
As for residential measures, an obligated party can only claim energy credits from the installation of an energy efficiency measure if they supported the installation in some way and they were involved before the measures were installed.
Eligible measures include:
 
 

Lighting
Decommissioning, maintenance, retrofit and controls.

Ventilation and air conditioning
Free cooling, maintenance, optimisation of operation and general energy management.

Transport
Eco-driving, fleet and energy management.

Heating
Servicing, set point regulation, control and fabric upgrade.

Motors, drives and pumps
Replacement, VSDs and control.

Combined heat and power
To meet 'own use' heat and electricity demand.

Refrigeration
Temperature control, pipe insulation, relocation and replacement.
Compressed air
Leak repair, optimisation, redesign and replacement.
Industry processes
Steam trap inspections, facility programmes and BMS.
Supports from obligated parties
Obligated parties must show that they were essential to the work on your home or business. This means it would not have been carried out at all, as quickly, or to the same extent without their involvement. The support they provide to you may be technical, financial, or a mixture of both.
Financial support
Financial support can range from:
A direct monetary contribution towards a project
Facilitating low interest loans
Negotiating discounts on materials (e.g. lighting supplies, high efficiency pumps, and motors)
Reduced energy prices or tariffs
Technical support
Technical support to a project may be:
Providing a certified energy practitioner to carry out energy audits
Implementing energy management systems
Identifying energy efficiency opportunities
Measuring and verifying savings once opportunities have been realised
They could also provide advice on planning, sourcing, and installing technologies. This might include combined heat and power, building management systems, and heat recovery systems.
Connect with an obligated party
Downloads
For more information on the rules and standards around the scheme, please refer to the documents below.
The EEOS product application form will be updated following the redesign of the EEOS
The EEOS guidance will be updated following the redesign of the EEOS
The EEOS public sector guidance will be updated following the redesign of the EEOS
If you require tools or calculators, view our Tools page.
EEOS Redesign Workshops
Our workshops
The EEOS is being redesigned as per the Minister's decision following public consultation. SEAI have hosted numerous workshops with obligated parties, the supply chain and other interested parties, to discuss and seek feedback on the operational aspects of the EEOS redesign.  The presentations from these workshops are available below. The decision papers will also be published here as they become available.
Workshop downloads
For more information on the rules and standards around the scheme, please refer to the documents below.
If you require tools or calculators, view our Tools page.