Transitioning Ireland to a society based on sustainable practices will require behavioural insights to influence change.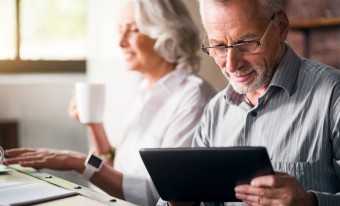 How sustainable energy decisions are made
SEAI recognises the need to address the human and psychological factors that influence the uptake of sustainable energy solutions. Behavioural science indicates that the decisions we make in regards to energy use are often determined by unique characteristics of human cognition.
For example homeowners may:
Undervalue future cost savings from the investments they make in their home because the savings are not realised until far in the future
Fail to take action when faced with too many options to upgrade their home
This means that choices made in favour of sustainable energy solutions cannot always be guaranteed. This is true even when such options are technically and financially viable, and attractive.
Tailored programmes to influence change
Using behavioural insights, SEAI aims to deliver programmes that are carefully tailored to make it easy and attractive for citizens and businesses to avail of the advantages of clean energy – both in terms of energy efficiency and renewable energy. This will have a range of benefits for people in Ireland, including lower energy bills, warmer homes, improved energy security, and reductions in our greenhouse gas emissions.
Our Behavioural Economics Unit
The SEAI Behavioural Economics Unit will focus on encouraging measurable changes to homeowners' and businesses' energy behaviour, using the latest evidence from Behavioural Science and Economics.
Our process of rapid iteration will design and test impactful behaviour change strategies. These will be rigorously evaluated by SEAI on a small scale before being fully implemented as part of its programmes.
Engaging with stakeholders
The team at SEAI engages frequently with consumers and business. We also interact with peers from other Government departments such as the Department of Communications, Climate Action and Environment and the Department of Public Expenditure and Reform
Publications
The Behavioural Economics Unit regularly conducts experiments and occasionally publishes literature reviews on energy related behaviour. The resulting publications are listed below. 
Behavioural Insights Papers Series
Behavioural insights deliver the highest level of impact when applied throughout the entire policy lifecycle. For example, an application of behavioural insights at the problem identification and policy analysis stages may reframe a policy problem. This could suggest a behaviour change intervention may be more appropriate than a technological solution.
The aim of the Behavioural Insights Papers Series is to:
Review the behaviours causing energy related outcomes and
Identify the behavioural barriers and drivers that influence these behaviours
Each paper briefly reviews the best available evidence from the behavioural science literature and maps behavioural influences on to the relevant behaviours before concluding with a list of potential policy solutions for further consideration.
Other Publications
Contact us
Are you trying to change people's energy behaviour in Ireland? We may be able to help. Get in contact with the Behavioural Economics Unit by emailing Hannah.Julienne@seai.ie.