Vote for the most Inspirational Sustainable Energy Community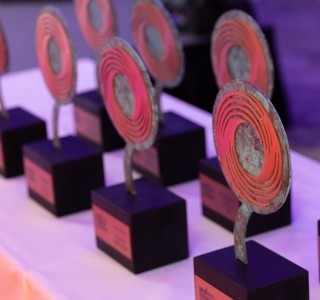 Vote for your favourite Finalist!
Four inspirational communities from the SEC Network have made it through to the final of the SEAI Energy Awards. This Award recognises their efforts and the impact they have had on the wider community in leading Ireland's energy transition. You now have the opportunity to review the work carried out by your peers and vote for your favourite Finalist!
Every SEC Network member will get one vote. So make it count!
Vote now
Voting will remain open until Wednesday 1st November 2023. 
Please Note:  The SEC Name and 'Invite to Vote' email address must correlate to confirm your vote. Only ONE Vote on behalf of a SEC will be allowed – attempts of multiple voting will not be counted.
Connacht GAA Sustainable Energy Community
Established in Claremorris, Co. Mayo at the Connacht GAA Centre of Excellence, the Connacht GAA Sustainable Energy Community (SEC) joined the Network in 2019. They started out understanding their bills and educating staff on daily energy efficiency behaviours. They then developed their Energy Master Plan which has a 10-year vision for the Centre.
As the world's largest Airdome, powered by solar energy, this project is a showcase to its over 150,000 annual visitors. The Airdome is now exporting solar energy with the first category B export licence to go live in Ireland. Their centre and its programmes have led them to be an intrinsic part of the newly Launched GAA Green Club programme. Connacht GAA SEC supports the programme with messaging, awareness and education to the 2000+ clubs and members.  The initial roadmap has brought them on a journey of change, from installing successful projects, through to culture change and community leadership beyond Connacht.
Mullingar Sustainable Energy Community
Mullingar Sustainable Energy Community (SEC) was set up in 2018 as a sub-committee of the Mullingar Chamber. It now has over 20 members from a cross section of expertise across the community. They are all involved in raising awareness of saving energy across the community and businesses.
Mullingar SEC completed their Energy Master Plan and launched it in June 2023. A major action out of this plan has been assisting the Women's Community Project, a charity organisation, on their SEAI Community Energy Grant application.
Their ambition is to build a 100% community owned solar farm on the former landfill site just outside the town. Mullingar SEC have met some challenges in secure grid connection to date. However, they remain positive and are active in exploring all avenues. They are doing this by working with ESB, local representatives and creating awareness within the community on the project and what it will achieve for the future of Mullingar.
Yard Hub Sustainable Energy Community
The Yard Hub Sustainable Energy Community (SEC) is located in Abbeyshrule in Co. Longford. Arising from a strong sense of community and with the Tidy Towns committee already completing energy-related projects, the development of the Yard Hub SEC was a natural next step. Yard Hub SEC secured funding from the Department of Rural and Community Development, Just Transition Fund, Longford County Council, and Waterways Ireland for the redevelopment of a derelict 19th Century building to NZEB (Near Zero Energy Building) standards. They named this building the Yard Hub.
Officially opened in April 2023, the Yard Hub is a remote working hub, a space for educational activities and meeting-room facilities. It is a demonstration of a successful retrofit project and sustainable energy best practice in the community. Having successfully developed this project, the Yard Hub SEC is now developing their Energy Master Plan and planning other projects across homes, businesses and the wider community.
Glinsk Sustainable Energy Community
Glinsk Sustainable Energy Community (SEC), set up in 2019, has a vision that in 5-10 years all their community buildings will be serviced fully by sustainable energy. They are also implementing active travel plans to move away from fossil fuel vehicles.
Glinsk SEC's initial achievement was the full retrofit and heating upgrade of the local community centre. They also partnered with Clar ICH (Claremorris Irish Centre for Housing) to renovate a number of their properties.
The goals of Glinsk SEC have now evolved, currently fundraising to expand the community campus with remote working hubs, Solar PV and EV charging points. Glinsk SEC are working on their Energy Master Plan, due for completion this Autumn. This includes energy audits carried out on homes, community buildings, a dairy farm, and three pilot project homes for solar PV.
Vote for your favourite Finalist in the 'Inspirational Sustainable Energy Community' category
Vote now