We encourage electric vehicle dealers in Ireland to join our EV grant scheme. Once registered, dealers can submit applications on behalf of EV customers.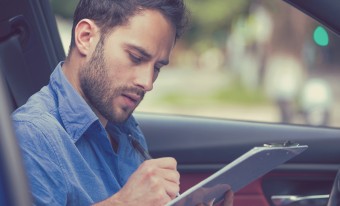 Grant amounts
As of 1st July 2021 there is a cap of €60,000 on the full price of all vehicles. The full price of the vehicle to the customer includes all optional extras, paint and delivery but excludes any incentives such as grants or rebates.
| Grant Type | BEV | PHEV |
| --- | --- | --- |
| Private | €5,000 | €2,500 |
| Demo | €3,800 | €2,500 |
| Commercial (N1 only) | €3,800 | €2,500 |
For a PHEV to be eligible the electric range (EAER) must be 50km or over and the weighted, combined CO2 emissions must be 50g/km or under on the WLTP.  All other PHEV qualification criteria will not be changed and must be met as set out in EV importers information.
Read the full press release from the Department of Transport on the grant changes from the 1st July 2021.
How to join
In order to join all electric vehicle dealers must follow these steps.
A dealer must be authorised by their vehicle importer to trade a particular make or model of electric vehicle.
The dealer is then nominated by their registered national vehicle Importer to participate in the electric vehicle grant scheme.
We invite the nominated dealer to register with the EV grant scheme.
Dealers who supply more than one brand of electric vehicle must be nominated separately by the individual vehicle importers.
Application process
During the application process, the dealer will be sent via email a set of joining instructions. This will include a link to a secure website and a temporary username and password. Via this website, the dealer will be asked to upload the following documents and information:
Signed page from the Dealer Framework Agreement (link to doc supplied, SEAI will counter sign and return a full copy to the dealer)
Tax Reference number - a print out from the dealer's tax account indicating compliance will suffice
Insurance evidence - a single letter from insurer indicating name, address, cover period of insured will suffice. The note must state that Employer Liability cover of €13m Public Liability cover of €6.5m and Products Liability cover €6.5m are provided
Motor Insurance Certificate
Bank account details for payment - note these will not be visible on your account to users of your account once submitted initially
List of all staff associated with the scheme - note any signature provided on any grant application or payment will be checked against this list
Using the grant scheme
Once registered, dealers are free to submit grant applications using our secure online system. The diagram attached shows the grant scheme process.
We provide training to dealers in using the online grant application and grant payment claim system. There are 5 video tutorials avaiable which explain the following:
It is the dealer's responsibility to ensure that all employees know how to use the scheme. Failure to do so may result in the loss of grant payment.
Watch EV Dealer Webinar
Download the Q&A
Accelerated Capital Allowance (ACA)
All electric vehicles and charging systems eligible for grants are also be eligible for ACA. ACA is similar to Capital Allowance but instead allows the full benefit to be claimed in the first year rather than spread across 8 years. The Importer is responsible for registering an EV type with the ACA scheme.
For more information visit our Accelerated Capital Allowance section.