Vehicle importers who wish to join the EV grant scheme must apply to us for approval. You can nominate dealers and vehicles for the scheme once you have joined.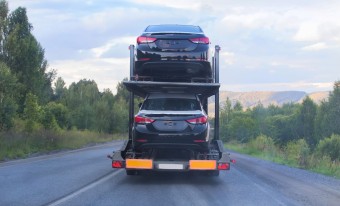 Joining the EV grants scheme
Criteria
Vehicle Importers must meet the following criteria to join the EV Grant Scheme.
The Electric Vehicles which you plan to import must meet the vehicle performance criteria below
Have formal approval from the vehicle manufacturer to import and supply vehicles to Ireland
Possess valid tax and insurance certificates
Be compliant with waste management regulation and maintain a network of vehicle waste treatment facilities with the relevant local authorities
Posses a valid Certificate of Registration from the WEEE Register Society Ltd.
Review and prepare
Before making an application please review our Vehicle Importer Terms and Agreements Form
Please prepare the following information in advance:
List of nominated authorised electric vehicle dealers for SEAI to contact
Electric vehicle price list including Statistical Codes and full VRT costs for each vehicle type.
Submission
Send this information to us by email evgrantscheme@seai.ie.
​Approved importers
​Approved vehicle importers have the right to nominate individual authorised dealers and vehicle types for participation in the scheme.
Registering dealers
Once approved an EV importer should supply a list of authorised dealers
Each dealer will independently apply for registration
All grant applications will be made by approved EV dealers
The importer will notify us of any proposed changes to this list during the course of the scheme
The importer may also nominate their own company to become a dealer
List prices and grant amounts
The grant amount applicable to each vehicle will be based on recommended list price produced by the importer. This list price must be the full inflated price of the vehicle without grant support or VRT relief applied. The importer will notify us of any changes to these list prices during the course of the scheme. There is a price cap of €60,000 on all vehicles. Any vehilce above this will not be eligible for the grant.
Accelerated Capital Allowance (ACA)
All electric vehicles and charging systems eligible for grants will also be eligible for ACA. Vehicle importers are responsible for registering their products on the ACA list. For more information visit our Accelerated Capital Allowance section.
Vehicle performance criteria
Passenger Vehicle M1
vehicle with four wheels for transporting passengers and no more than 8 seats in addition to the driver's seat.
Light Commercial Vehicle N1
A vehicle with four wheels designed for transporting goods. Only N1 vehicles with a maximum mass not exceeding 3.5 tonnes are eligible.
Battery Electric EVs
Range exceeding 100km (WLTP)

Top speed exceeding 100kph

Vehicle Warranty - minimum 3 years or 100,000km

Battery Warranty - minimum 5 years of 100,000km

Tail pipe emission of 0 gCO2/km (WLTP)
Submit a vehicle
Complete the Vehicle Registration Form for every new model within your brand as well as
Full retail price of the vehicle (excluding any grants or VRT rebates) - note this can't exceed €60,000
VRT amount for the vehicle
Certificate of Conformity
Name / description of the vehicle
Statistical code for the vehicle