This nationwide scheme delivers free energy efficiency improvements to the homes of people who are in receipt of certain welfare payments.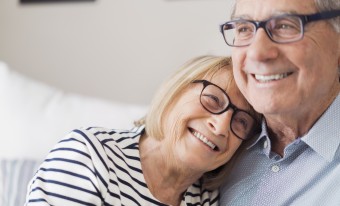 About the scheme
We deliver free energy efficiency upgrades to homeowners who receive certain welfare payments. If you are eligible for the scheme and your property is suitable for works, we can help make your home warmer, healthier, and cheaper to run.
Over 135,000 homeowners have already had energy efficiency works carried out on their homes. You can too!
Who can apply
There are certain requirements that you must meet in applying for the upgrades scheme. If you can answer YES to the four questions below you are probably eligible so make sure to apply today!
Do you own and live in your own home?
This must be your main residence, where you live most days of the week. 
Was it built and occupied before 2006? 
This means the ESB meter was connected and property lived in prior to 2006.
Do you receive one of the following welfare payments?

Fuel Allowance as part of the National Fuel Scheme. Check if you're entitled to the fuel allowance.
Job Seekers Allowance for over six months and have a child under seven years of age
Working Family Payment
One-Parent Family Payment
Domiciliary Care Allowance
Carers Allowance and live with the person you are caring for (effective from 1st August 2018)

4. You have not received works previously under the scheme.  While homes that previously received works under the scheme are not currently eligible for a second visit, consideration will be given in 2020 to revisiting these homes, where feasible and appropriate.
If you're not eligible for the scheme, we have a range of other home energy grants available.
Home improvements offered
There are a number of home energy improvements offered as part of this scheme. The upgrades that will be recommended for a property will depend on many things including age, size, type and condition of the property. For each eligible home, our SEAI technical surveyor will determine which upgrades can be installed and funded. These include:
Upgrades offered
Further detail on each energy efficiency upgrade

Attic insulation

To insulate your attic, a contractor will roll fibreglass or mineral wool out over the ceiling – to a depth of about 300mm (12 inches). Typically, they will insulate the water tank and pipework, and provide a walkway to access the tank. They will also install ventilation for the house to breathe.
Cavity wall insulation
To insulate a cavity wall, a contractor will pump insulation into the cavity. This insulation looks like beads. The contractor will drill a series of small holes in the wall, at regular intervals, on the outside and then pump insulation into the cavity through these holes. They will also install additional ventilation when installing this kind of insulation.
External wall insulation
To install external wall insulation, a contractor will wrap a layer of insulation around the property, fixing it to the walls, embedding mesh in it to provide strength, and covering it in a render with a smooth finish to provide weather resistance. They will also install additional ventilation when installing this kind of insulation.
Internal wall insulation
To install internal insulation (sometimes referred to as 'dry-lining') a contractor usually fixes insulation boards to the inside of the external walls and covers them with a vapour barrier layer, plasterboard, skim and new paint. They will also install additional ventilation when installing this kind of insulation.
Other secondary measures
Examples include lagging jackets, draught proofing and energy efficient lighting.
Upgrades recommended occasionally

For new heating systems, a contractor will discuss where the new boiler will be located, whether it should be inside or outside, the radiator positions and the oil tank/gas meter position. If the boiler can be located inside, the contractor will need to extend the flue out through the wall. They will need to lift some floorboards to connect the new boiler, radiators and pipework together.

For new windows, a contractor will measure the windows requiring replacement and send their dimensions to the supplier for manufacturing. The standard waiting time is around 4-5 weeks from order to installation.
When we are insulating your attic or walls, we also ensure that there is enough ventilation. Keeping a home ventilated improves the air inside. This reduces the possibility of condensation or mould occurring.
How the scheme works
The upgrades process begins when we receive your application form. The four main stages of the process are set out below.
*Please note: There has been a large increase in applications over the past 12 months which has led to significant demand on the scheme. Due to this demand, the average time applicants can expect to wait, between making an application and being allocated to a contractor, can be approximately 18 months. Please be advised that average waiting times should be used as a general guide only; waiting times may vary, based on the demand at the time you apply and also the number and type of upgrades that may be recommended for your home. We are working through applications on a first-come, first-served basis
Application
Send your application to SEAI.
Our customer team will review the information on your form. We may need to contact you to get further information or to confirm details.
Our customer team will notify you when checks are complete and talk you through next steps. If you are not eligible or we do not have enough information, we will also notify you by letter.
Survey
If eligible, our survey team will call you to get some further details on your property. This will generally be to double check details and ask a few questions about your walls and roof.
An SEAI surveyor will get in touch to arrange a time to visit and assess your property. If we can't get hold of you by phone, we will send a letter and you will need to respond to this.
The surveyor will carry out an assessment to check the suitability of your property. Several factors will be taken into account, including the age, size and condition of the property.
If your property is suitable, our surveyor will recommend works and explain these recommendations to you. If we are unable to recommend any works, our surveyor will explain the reasons why.
Delivery
An SEAI appointed contractor will be assigned to your home. They will get in touch to arrange a time to visit. All of our contractors are very experienced in delivering energy efficiency upgrades.
Your assigned contractor will carry out their own assessment to gather details and plan works.
After assessing your property, your contractor will explain the work plan and give an outline of timelines.
You contractor will carry out the recommended works. The time taken to complete the works may vary depending on the extent of the upgrade.
Once the works are completed, your contractor will provide you with all the necessary documentation such as warranties.
Post-works
Our energy assessment team will get in touch to carry out a BER assessment. This assessment will show the new energy efficiency rating of your home. This is an important document which you will need if you sell your house at some point in the future.
Our inspection team may also get in touch to check the quality of the work carried out. We do not inspect all homes but your home may be selected at random for a check.
If any snags are identified, your contractor will return to your home and fix the snag.
Home survey
Home energy upgrades that are recommended for your house are at the discretion of SEAI. The table below shows our general conditions for recommendation. Please note these are a general guide as each home is assessed on a case by case basis.
Energy upgrade
Conditions for recommendation
Attic insulation

Pitched roofs
Where appropriate ventilation is possible

Cavity wall insulation

Walls consisting of an inner and an outer leaf separated by a cavity
Wall by wall basis
Where appropriate ventilation is possible

External wall insulation

Solid or hollow block walls
Properties built after 1940
Wall by wall basis
Where appropriate ventilation is possible

Internal wall insulation

Solid or hollow block walls where external wall insulation not suitable
Properties built after 1940
Wall by wall basis
Where appropriate ventilation is possible

Replacement windows

Single glazed windows
Window by window basis
Where walls are also being insulated
Replacement doors are not included

Heating upgrade

Where no central heating or highly inefficient heating is present
Where walls and/or attic are insulated or can be insulated

Heating controls

As part of a heating upgrade

Ventilation

Where walls or attic are being insulated
In adherence with current building regulations

Draught proofing

Secondary measure, eg where wall and/or attic also being insulated
As required

Lagging jacket

Secondary measure, eg where wall and/or attic also being insulated
As required

CFLs

Secondary measure, eg where wall and/or attic also being insulated
As required

Remedial work

Not included
Responsibility of homeowner
How to apply
If you believe you are eligible, why not apply today! If you have any questions, we are happy to provide support throughout the process. You can talk to one of our team on 1800 250 204.
To submit an application, you will need:
Read and understand the

Scheme and Application Guidelines

Complete, sign and date the

Application Form

Arrange for the Department of Employment Affairs and Social Protection (DEASP) to complete, sign, date and stamp the relevant section of the application form

Include a photocopy of one of the following with your name and address shown, to show proof of home ownership:

Your home insurance policy (not a quote)

Your mortgage statement

The title deeds to your property

Your Local Property Tax notification letter, along with a utility bill
If relevant, also include either of the following with the application form:
Where you are on Job Seekers Allowance for over six months and have a child under seven years of age, a photocopy of your child's birth certificate; or

Where you are on Carers Allowance and live with the person you are caring for, a

Carers Allowance Confirmation Form

completed and stamped by DEASP
How to submit your application
Please submit your application form and supporting details by post or email to:
By email
Send your application to warmerhomes@seai.ie.
By post
Send your application to:
Better Energy Warmer Homes Scheme
Sustainable Energy Authority of Ireland
PO BOX 119
Cahirciveen
Co. Kerry
FAQs
Who decides what works will be carried out on my home?
If you are eligible, we will get in touch to let you know. An SEAI surveyor will complete a full survey of your home to gather information. They will then recommend what upgrades are best for your home and available to you under the scheme. The survey will take between one and two hours. During this time, the surveyor will carry out the below steps.
Walk around all internal and external areas of your home, including the attic
Assess the overall suitability of your home for energy efficiency upgrades
Measure, photograph and record information on various aspects of your home
Make recommendations for your home based on the information gathered
Discuss the recommendations with you and answer any questions you have
Any improvements that are recommended are at the discretion of SEAI.
Who does the work?
SEAI has selected a panel of contractors to work on the upgrades. These contractors have been selected based on their experience delivering upgrades to homes. If we find your home is suitable, we will then assign one of our contractors to you. This will usually be within three months of your survey. They will be responsible for the work from this point forward.
Contact us
For any additional queries or if you require assistance please call:
Freephone 1800 250 204