Upgrade your heating controls to enjoy a warmer, more energy efficient home.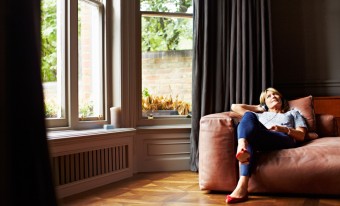 The benefits
Reduce your energy usage
Reduce your energy usage by up to 20% with easy to use heating controls and save money on your home heating bills.
Heat when you need it
You will receive a 7 day timer to help you plan your usage. Ask your contractor about remote access through a mobile app.
Heating Controls grant value
| Energy Upgrades | Grant Value |
| --- | --- |
| Heating Controls upgrade | €700 |
Do more, receive more
If you complete three upgrades your grant value will be increased by €300. If you complete four upgrades your grant value will be increased by an additional €100. €400 in total.
Who can apply
All homeowners, including landlords, whose homes were built and occupied before 2006 can apply. Homes built from 2006 onwards should have been constructed to the 2003 Building Regulations and should not need significant upgrades. This is defined as the date your electricity meter was installed.
In the case of a Heat Pump System grant application, or where a Heat Pump System grant has previously been claimed, the property is not eligible for a separate grant for Heating Controls Upgrade. This is because a Heat Pump System must incorporate the installation of appropriate heating controls as part of the grant works.
How to apply
Find out more about how you can apply for a home energy grant
Ready to apply? Start your application online
Timeframe
You must complete the works and submit the paperwork within 8 months from the date of the grant offer. You can find the expiry date in your offer letter.
Free upgrades for eligible homes
If your home was built and occupied before 2006 and you are in receipt of social welfare payments, you may be eligible for free energy efficiency improvements.