Improving the Building Energy Rating of your home can make it warmer, reduce your energy costs, and even improve its appeal to buyers or tenants.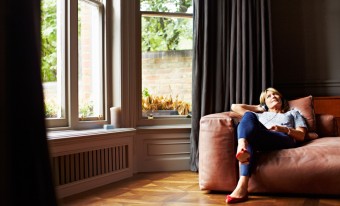 Planning improvements
You might decide to improve your BER to improve the value of your home, reduce your bills or improve home comfort levels. Here are some ways to help you decide what improvements to do.
Review your BER advisory report
The advisory report which comes with your BER certificate is a good place to start. It will offer you advice on improving your building's energy performance.
Check your eligibility for grants
We offer a range of grants to help you improve the energy performance of your home. These include insulation, heating controls, and getting a BER assessment.
Talk to a professional
Talk to a good energy advisor, architect or building contractor. They should be able to give you advice on the measures best suited to your home.
Possible works
The following are examples of works which could improve your BER. There are grants available for many of these works.
Insulation works
Heating improvements
Other

Attic, walls and floor insulation
Pipe insulation
Removing draughts

Replace old gas or oil boilers with a heat pump or an energy efficient boiler
Install heating controls
Solar water heating

Installing renewable systems
(e.g. solar electricity)
Get a BER assessment
Getting your home assessed will indicate your building's energy performance and help you choose the best energy efficiency improvements. Want to know more before getting an assessor? The ESRI study details how a BER may increase the value of your home.
For more information on how to prepare for your BER assessment, please see our checklist here.
Find a BER assessor
Tips to improve your BER
There are some smaller changes you can make which will also result in energy savings and an improved BER.
Replace or seal old windows
Single-glazed windows tend to be lose a lot of heat. In many cases, draught-stripping will improve this but secondary glazing or complete window replacement can return highest overall savings.
Choose low energy lighting
Replace old inefficient bulbs with low-energy light bulbs for a noticeable improvement in electricity bills.
Check your ventilation
Try to reduce draughts and install a chimney balloon in your fireplace when it's not in use to keep heat in. Older vents may need replacing to encourage better airflow.
Get a lagging jacket
A thick lagging jacket for your hot water cylinder will keep your water warmer for longer, improving your BER and saving you money.