This grant will help you install Solar Photovoltaic panels in your home to generate renewable electricity. Learn about the grant values and how to apply
Who is eligible
All homeowners, including private landlords
Home built and occupied before 31st December 2020
No previous funding for Solar PV at this MPRN
Before you apply
Calculate the payback
Grant value for solar electricity
* the grant is paid on a pro rata basis e.g. for a 2.5kWp system the grant value would be €1,950
Grant name
Value
Example

Solar PV grant

€900 per kWp up to 2kWp

€1800 for 2kWp solar panels

 

€300 for every additional kWp up to 4kWp

Total Solar PV grant capped at €2400

€2100 for 3kWp solar panels

€2400 for 4kWp solar panels
Top Tips
These tips will help you create a successful Solar PV grant application and outline the actions you need to take to ensure a smooth grant process from start to finish:
The grant, once approved, is only payable in respect of the measure, size of installation and grant amount referenced in the Grant Offer. Should you wish to increase the size of your array, you will need to contact the Solar PV Team in advance of works commencing, including up to the day of the install, but before works start.
Get your BER arranged immediately after your solar PV has been installed. This will speed up your grant payment. Ensure BER assessor publishes it as soon as completed.
Check the company carrying out the installation is the company referenced in your approval letter/email.
Ensure your company uploads ALL the required documentation after installation, ideally within 1-3 days.
Check the bank account details that are entered in the portal are correct. Bank details must be your account (the applicant) or the Solar PV company's account. You can log into your portal to check these details.
Retain all invoices, receipts and documents of completion of works for presentation to SEAI personnel should your home be chosen for QA inspection at some date in the future. These may also be required for your BER assessment.
Once inspections reworks are complete, payment will be processed 2 weeks after.
For any technical advice or queries, please contact our technical team, you can contact them on 012776977 or solarpv@seaiauditing.ie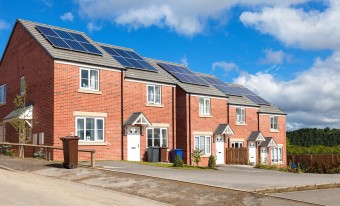 Solar PV Supports
Solar PV Document Downloads
Solar PV Homeowner Supports
Solar PV Company Supports
Solar PV Technical Bulletins
Compare home energy options
There are a number of options to get a full home energy upgrade. Compare them and take a step towards a warmer, more energy efficient home.
Individual Energy Upgrade Grants

(Comprising Better Energy Homes and Solar PV schemes)

Selection of individual grants for home energy upgrades

Part funded with SEAI grants

Homeowners manage their upgrades including:

contractor selection
grant application
contractor works
follow up BER

Who this is for

homeowners and private landlords

One Stop Shop Service

A complete home energy upgrade solution

Part funded with SEAI grants

Managed by a One Stop Shop including:

home energy assessment
grant application
project management
contractor works
follow up BER

Who this is for

homeowners and private landlords

Fully Funded Energy Upgrade

(Comprising Warmer Homes)

For qualifying homeowners

Fully funded by SEAI

Managed by SEAI and includes:

home survey
contractor selection
contractor works
follow up BER

Who this is for

qualifying homeowners in receipt of certain welfare benefits
Plan your home energy upgrade
Your home energy upgrade journey should be done in 3 steps. Following this process gives you the best results for your investment at every stage.
3 steps to a warmer home