The Home Heating Appliance Register of Performance (HARP) database is a product efficiency database for home heating appliances used in Ireland.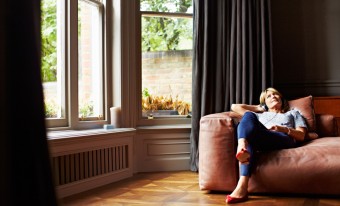 Who uses HARP
The HARP database is of benefit to both the homeowner and BER assessors. It is used for the following purposes:
To provide registered BER Assessors and contractors with specific product efficiency information for use when calculating BER assessments.
To allow building designers and homeowners track compliance with the gas, LPG and oil Boiler Efficiency Directive.
As a resource in the gas, LPG and oil boiler efficiency promotion campaign which will be developed to comply with Article 8 of the Energy Performance of Buildings Directive (EPBD).
To help homeowners and contractors to identify and choose efficient heating systems for their homes.
To allow contractors and homeowners to check efficiencies of boilers for compliance with Part L of the Building Regulations.
The HARP database was developed by the UK Building Research Establishment (BRE) in partnership with Kiwa Gastec at CRE, Kovara, and Heating & Plumbing Markets International. It is based on the equivalent UK SEDBUK database.
Consult the HARP database
Use our searchable HARP database to find product efficiency information.
Building Regulations 2011 Boiler Efficiency Requirement
Under the revised Building Regulations Part L (S.I. No. 259 of 2011):
After the 1st day of December 2011, gas fired and oil boilers in new dwellings must meet a minimum seasonal efficiency of 90% and where gas fired and oil boilers are being installed as replacements in existing dwellings, those boilers must meet a minimum seasonal efficiency of 90% where practicable.
 
Search the HARP database
Submitting products to HARP
Manufacturers of heating appliances who wish to have their products included on the HARP database should download the submission pack below. If you are an agent or vendor, please work with your manufacturer to complete the application. Completed application forms should be carefully checked and then submitted through harp@seai.ie.


All data submitted to the HARP database which is not published is treated as confidential.
Submission packs for each HARP category
Additional products
Additional product types can be submitted to the HARP database. Find out more in our Changes to HARP document.
Contact us
Call 01 8082125
Email HARP@kiwa.co.uk
Post
HARP Administrator
Kiwa Gastec, Kiwa House
Malvern View Business Park
Stella Way
Bishops Cleeve
Cheltenham
GL52 7DQ, UK