Housing is one of our greatest energy efficiency challenges in Ireland. The Grant Programme was launched to investigate the challenges and opportunities of deep retrofit in Ireland. The Grant scheme is now closed.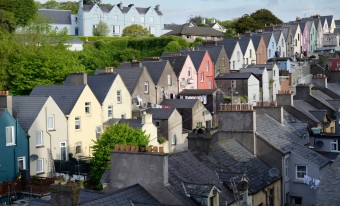 Tackling energy efficiency in older housing
Housing continues to pose one of the greatest energy efficiency challenges in Ireland. A considerable portion of older housing performs poorly when compared with those built to the current building standards.
In 2017 SEAI launched the Deep Retrofit multi-annual pilot programme. The programme, which is now closed, investigated the challenges and opportunities of deep retrofit in Ireland. The learnings from this pilot are help[ing to inform our approach towards a large scale deep retrofit of buildings. Our initial focus was on the residential market.
The Deep Retrofit Grant Scheme is now Closed
What does a Deep Retrofit involve?
The Deep Retrofit of a home means carrying out multiple energy upgrades all at once to achieve a BER of A-rating.
Firstly, you will need to reduce the level of heat loss so that you keep heat in the home for longer. This involves some or all of the following: wall insulation, roof insulation, floor insulation, window upgrades.
The next step is to look at an efficient renewable heating system to support the transition away from fossil fuels. The typical heating system installed on a Deep Retrofit Pilot Project is an air-source heat pump.
It also includes mechanical ventilation to maintain good indoor air quality.
Other renewable energy technologies such as solar water heating panels and solar photovoltaic panels may be appropriate for your home.  
We estimate that a sum of over €35 billion will be required over 35 years to make the existing housing stock low carbon by 2050.
Service providers
The list below includes service providers who have delivered or are currently delivering Deep Retrofit projects under the Deep Retrofit Pilot programme. The list should not be interpreted as a register of deep retrofit service providers maintained by SEAI, nor as an endorsement by SEAI of any service provider.