Sustainable biomass fuel is organic material used to generate low cost renewable energy that can supply heat for your business.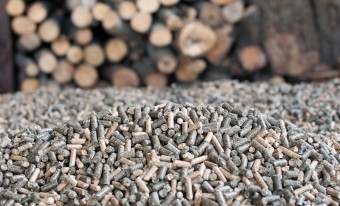 How does biomass heating work?
Biomass fuel is transferred to a boiler where it is burnt to produce heat. This heat is most commonly used for heating and hot water.
The hot water pipework from the boiler is connected to a radiator, or other heat distribution system. This is usually through a buffer tank or thermal store.
Heat meters are normally installed at different points in the system. They could be placed at the boiler output or at the connection to a heat distribution system.
What is biomass fuel?
Biomass fuel can come from a range of organic feedstocks. These include wood from forestry bi-products, poultry litter from chicken farms and straw from tillage.
Wood fuels are manufactured to a recognised international standard, and are widely available on the open market. They can be economically transported over long distances.  
Other biomass fuel sources include energy crops such as willow, poplar and miscanthus, which are harvested and turned into fuel. Agricultural waste, residual municipal solid waste and food waste are other forms of biomass resources. They are predominately converted to a useable form of energy through a different conversation technology called anaerobic digestion. Anaerobic digestion produces biogas.
Wood fuel
Wood is a widely used biomass fuel. Two common types of wood fuel are wood pellets and wood chips.
Comparing wood fuels
Wood pellets have a higher energy density than wood chips. As such, they are cheaper to transport.

Wood chips are normally cheaper than wood pellets on a euro per kWh basis. They require about 3 times more storage than pellets but are less sensitive to moisture damage.
It is very important that businesses source fuel that is certified. This meets the fuel quality standards needed for the biomass boiler. It is also recommended when sourcing fuel that you purchase at a specific moisture content. This helps the boiler to run smoothly.