Electric vehicles are cheaper to buy, fuel and maintain.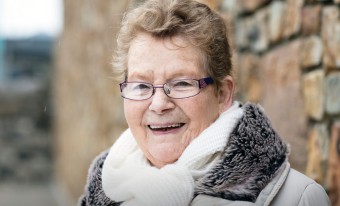 Cheaper to buy
Electric vehicles are now cheaper to buy than ever. In fact they are now comparable in price to petrol or diesel counterparts, when grants and other reductions are taken into consideration. If you are considering buying a second hand vehicle there are a number of options, both online and through your dealer.
Cheaper to tax
Because road tax is calculated on the emissions level of the vehicle, electric vehicles are at the lowest tax band for vehicle road tax. Just €120 per year for a Battery Electric Vehicle.
Cheaper to service
With no engine oils and fewer moving parts, electric vehicles cost less to service than an internal combustion engine. Furthermore, because of the use of regenerative braking to slow the vehicle, the vehicle's brake pads last far longer than a similar size petrol or diesel car.
Less wear and tear
EVs don't have the alternators, start motors, spark plugs, fuel filters, and other items that can cause headaches at service time. Less moving parts mean less items to wear down over time.
Cheaper to fuel
Fuelling an electric vehicle costs much less than fuelling a similar size petrol or diesel car. You can save as much as 70% on fuel costs! New owners of electric vehicles should be prepared to see an increase in their electricity bill. This increase is offset by a large reduction or complete elimination of their petrol or diesel bill.
Save more with clever charging
If you usually charge overnight at home then you can save even more with night rate electricity. To do this you will need your utility company to install a night meter or smart meter.
More about charging an EV
Incentive
Details
VRT Relief

Continuation of VRT relief in Budget 2021:

for new Battery Electric Vehicles until end 2022. See Revenue for full details.

SEAI Electric Vehicle grant

Continuation of SEAI Purchase Grant:

Up to €5,000 towards the purchase of a new BEV. Vist our EV grants page.

Accelerated Capital Allowance (ACA)
EVs and charging infrastructure are qualifying equipment under the ACA scheme.
EV Home Charger grant
A grant from SEAI to support the installation of a home charger. Claim up to €600 towards the purchase and installation of an electric vehicle home charger unit. Available for buyers of both new and second-hand EVs from January 1st 2018. Also available for commerical passenger cars.

Electric SPSV grant scheme

A grant from the Department of Transport, Tourism and Sport supporting measures to stimulate take-up of EVs in the taxi /hackney/limousine sector administered by the NTA. Learn more about the electric SPSV grant scheme.
0% Benefit-in-Kind (BIK)
0% BIK rate on first €50,000 to incentivise BEVs without mileage conditions.
Motor Tax
120 euro for BEVs. Usually low rates for Plug-in hybrid electric vehicles. (PHEVs)
Toll Incentive Regime
There is a 50% toll discount for battery electric vehicles (BEVs) and a 25% toll discount for plug-in hybrid vehicles (PHEVs). Find out more about the

Electric Vehicle Toll Incentive here.

 
Insurance options
Some insurance companies offer discounts for electric vehicle drivers. Check around and see what's on offer.
What should you expect from an EV service?
Your motor dealer will have a list of recommended items to check while servicing your vehicle. While you can expect less wear and tear items, there are still some safety and health checks to be carried out. These might include.
Main components inspection
Safety equipment inspection
Coolant check
Brake fluid check
Diagnostic report, including battery health report
Wiper blade replacement
Window washing fluid replacement