The EXEED grant scheme is designed for organisations who are planning an energy investment project. The EXEED Grant Scheme provides grant support of up to €500,000 per year.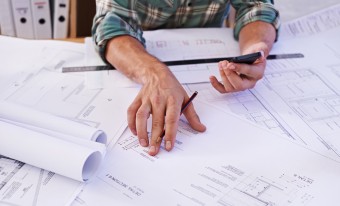 EXEED Certified Program
We are supporting a range of project types through this scheme that relate to the EXEED Certified Program. The EXEED Grant Scheme provides grant support of up to €500,000 per year. The grant level may be extended by 20% for small enterprises and 10% for medium enterprises. We are now accepting grant applications for 2019.
Why invest in an EXEED project
Lower your financial risks
EXEED helps lower financial risks to investors. It is proven to lower capital and operating costs of design projects.
Long term planning
Focus on the long term rather than isolated solutions secures even better energy savings.
Grant amounts available
The scheme provides funding towards implementing and certifying EXEED processes. This includes professional services and additional capital required. We are now accepting grant applications for 2019.
Expenditure type
Funding amount

Professional services to implement EXEED processes

This must link to investments which will lead to energy efficiency.

50%

Eligible expenditure to implement EXEED processes

Incremental capital costs compared to counterfactual investment (Baseline design)
Professional services associated with implementation

30%
The EXEED Grant Scheme provides grant support of up to €500,000 per year. The grant level may be extended by 20% for small enterprises and 10% for medium enterprises.
Who can apply
This scheme is open to all organisations planning an investment in an energy project. This includes:
public and private sector
new design projects,
major energy upgrades of existing buildings and assets
Grant applications must be submitted by the organisation who is the investor/owner or operator of the asset. This organisation takes responsibility for achieving EXEED Certification.
Types of projects
Projects can be of any scale or complexity. You must also be seeking EXEED certification distinction i.e. Designed, Verified or Managed.
Retrofit upgrades
Discrete retrofit upgrade projects in isolation are not eligible for funding e.g. a lighting upgrade project or a boiler upgrade. These can be supported if they are part of a larger EXEED project. Once you have committed to EXEED Certified, retrofit upgrades can be expedited if necessary for the 2018 work window. You must demonstrate that the EXEED Certified project will not be compromised.
High level processes required
The EXEED project needs to include high level processes - Design for Energy Performance and Design for Energy Management processes in order to apply. More about these process can be found in the EXEED Grant Guidelines.
EXEED projects and EEOS
EXEED projects can also qualify for the Energy Efficiency Obligation Scheme (EEOS). You must be partnering with an energy supplier that is demonstrably material to your project. The EXEED Verified distinction is required for the energy supplier to gain energy credits. The EXEED grant scheme and the EEOS scheme operate independently and require separate application forms.
How to apply
Applications must be uploaded directly to the Project Evaluation Platform (PEP)
The EXEED Grant application process is structured into two stages. Please read the EXEED Grant Guidelines for full information on the application process.
Stage 1: Project Selection and Approval
At this stage, we qualify whether projects are appropriate for EXEED Certified. We offer the grant on a first come first serve basis. Work is funded that can be completed in the year you apply.
At this stage, you must:
Confirm your commitment to implement EXEED Certified
Establish EXEED organisation and process requirements
A final grant offer will not be made at Stage 1.
Stage 2: EXEED Final Grant offer
This stage is to receive approval for grant aid. This funds the implementation of prioritised energy improvements. The Stage 2 offer includes professional services expenditure from Stage 1 and eligible capital expenditure included in the Stage 2 application form.
At this stage you must re-confirm your commitment to EXEED certification, and deliver the following:
Project Execution Plan
Energy Balance Study
Challenge and analyse - evidence of Energy Venn Diagram application
Energy Saving Register - evidence of identifying energy performance improvement opportunities
Apply Now
2019 grant timelines
The following closing dates for 2019 EXEED applications are:
| Application types | Stage 1: New Applications. Grant assistance for Professional Fees | Stage 2: Capital Expenditure. Grant assistance for eligible CAPEX in 2019 and 2020 |
| --- | --- | --- |
| Closing dates | 31st May 2019 | 30th June 2019 |
If you are planning an EXEED Application in 2019 and have not already submitted a Stage 1 Application, please contact exeed@seai.ie for information on how to apply.
Key requirements
The top management of your organisation must commit to EXEED Certified. All requirements of EXEED Certified must be implemented. This is subject to an external certification audit consistent with EXEED Certified Program. The audit will be scheduled and implemented on a separate timeline to the grant scheme, it is not a condition of grant payment - it is not a requirement to get certified during grant window. 
What qualifies as incremental capital costs?
For a new design project
Eligible capital expenditure is the incremental investment over the baseline design.
For major upgrades
Eligible capital expenditure is most likely the full retrofit costs, however, these will have to be assessed on a case-by-case basis. It will be required to provide explanation of the incremental nature and the incentive effect of requested investment-aid support. This will be either capital expenditure that is tangible and uniquely identifiable – therefore wholly eligible, or the difference in expenditure with a less expensive counterfactual design, if not tangible or uniquely identifiable. The counterfactual design is not expected to be a detailed exercise however, a rough order of magnitude that stands up to scrutiny. For all projects, eligible expenditure will have to be determined against state-aid rules governed by the General Block Exemption Regulations.